Spanish Literature: Overview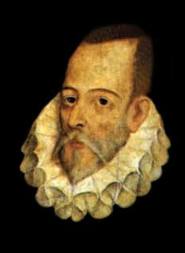 The cannon of spanish literature extends through more than a millennium, reaching all the way back to the thick of the Middle Ages, when a series of circumstances led to the development of one of the richest traditions in the western world. From the wealth of texts produced during Alfonso X's Renovatio, to the earliest incursions into the novelistic form and through the heights of Miguel de Cervantes' creations, Spanish literature gathered strength and established itself.
Such that, once the Golden Age of Spanish influence arrived, literature counted among the most important cultural forms available to the intellectuals of the time. That was the environment in which the most extraordinary tradition of dramatic productions produced a generation of geniuses, in the forms of Lope, Tirso and Calderon, that would fare well when compared with any other three contemporaneous writers of any place or any age.
The Baroque came to an end and the world moved on, and while Spain never reached the same level of influence, its literature continued to develop along with the dominant currents established in the rest of Europe. What follows is but a short review of the greatest personalities in the history of Spanish literature, a soupçon to pique your interest and kick start a rewarding habit. Enjoy!