Realism: Mateo Hernández
Mateo Hernández was a Spanish sculptor who made his fame in both Spain and abroad, and particularly in France. He is one the most celebrated Spanish sculptors of the first half of the 20th Century.
Mateo Hernández (1884-1949)
Born in the town of Béjar near Salamanca, Mateo Hernández was surrounded by stone from a young age. His parents both worked in the brick industry, and Mateo's father wanted his son to continue working in the business. All of this meant that Mateo Hernández became very familiar with the material.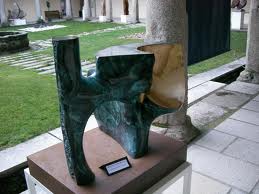 Hernández married a woman named Petra Téllez, however, the pair never got along. Mateo managed to escape his wife with the help of Miguel de Unamuno, who helped Mateo Hernández obtain a grant so he could study at the 'Real Academia de Bellas Artes de San Fernando' (Royal Academy of Fine Arts of San Fernando) in Madrid. However, Hernández soon became bored at the school in Madrid of Fine Arts. He did graduate from his first course, in Drawing and Modelling, yet he never completed the following course however he did stay in Madrid after dropping out. His strong personality also did not help him to make many friends there either, as he didn't get along with anyone who didn't share his ideas about sculpture.
In 1908, Hernández exhibited some of his first works at the 'Exposición Nacional de Bellas Artes' (National Exhibition of Fine Arts). In the sculpture section of the exhibition, Mateo Hernández displayed a sculpture of himself along with three other works.
After returning to Salamanca in 1909, Hernández then decided to go to Paris, and was never to return to Spain again. Mateo had to immerse himself in the language and culture of France, however, he still found himself lost in the city with no idea as to what he should do. Eventually he found some work and began to earn a living.
In France, Mateo Hernández met Francesca Carton in 1912, the woman who he would later spend the rest of his life with. She was a student studying become to teacher. At the time when they met, she was only eighteen years old, ten years young than Mateo. The two were inseparable, and in fact, were only apart for a period of fourteen months when Mateo returned to Salamanca for a visit. Apart from this, they stayed together until Hernández's death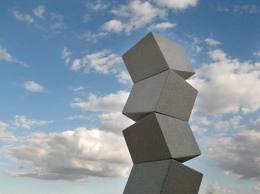 In Paris, Mateo Hernández began employing a stone sculpting technique called 'talla directa'. His preferred subjects for his stone sculptures were animals, mainly due to the fact that they were much cheaper to hire as models than people were! In 1920, in the Autumn Salon in Paris, Mateo Hernández sold his granite sculpture 'Pantera' (Panther) to the Baron of Rothschild for 60,000 francs, an unheard of figure for the time. This brought Mateo Hernández into the limelight and earned him a lot of renown in the art world.
Following this, Mateo found his confidence in his work and began to create more expensive and elaborate works. At the end of 1923, Mateo invested in a huge piece of the rare rock Diorite which measured over two metres in length. Over the next two years, Hernández carved this piece of rock into the sculpture 'La pantera de Java' (Panther of Java) which later came to be called the 'Pantera Kerrigan' (Kerrigan Panther).
The 'Pantera Kerrigan' (Kerrigan Panther) became one of Mateo Hernández's most famous sculptures. The sculpture won the Grand Prize for Sculpture at the International Exhibition of 1925 and helped cement Hernández's career in sculpture. Today, if you want to study this sculpture, you can find it in the Museum of Modern Art in New York.
In 1928, Mateo Hernández settled in the town of Meudon, up until the start of the Second World War. During the World War, Mateo completed much less sculptures, partly due to his failing health. Despite this however, Hernández continued to create sculptures that required an enormous amount of physical effort, such as 'Osa y osezno' (Bear and Cub), for which he won the Prize of Honour in 1949. Mateo Hernández died later that year in Meudon, but was buried in his birth town of Béjar.