XXI Century: Santiago Calatrava (1951)
Santiago Calatrava is a Spanish architect, sculptor and structural engineer who currently has offices all over the world such as the United States, France, Switzerland, and, of course, Spain. The majority of his architecture consists of bridges and some skyscrapers.
Santiago Calatrava's work is said to be what unites the domains of Spanish architecture and civil engineering. In other words, Calatrava's buildings bring beauty and function together as one. His architectural style has its origins in the Catalan Modernist genre, like Antoni Gaudí. However, Santiago Calatrava brings his own individual elements, based on parts of the body and nature.
Santiago Calatrava (1951-Present)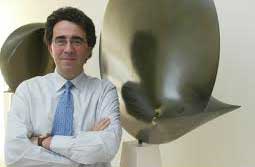 Santiago Calatrava was born in Benimámet, which is now part of Valencia, Spain. Calatrava began studying art and design at the age of nine and at the age of thirteen, he went to Paris on a student exchange. Calatrava studied in Valencia as an undergraduate in Architecture, at the Polytechnic University of Valencia. He also undertook a postgraduate degree in Urbanism. Calatrava enrolled at the Swiss Federal Institute of Technology in Zurich for four years to study civil engineering.
By 1981, Santiago Calatrava had completed his doctorate and was working as an architect and engineer. His first major projects were bridges and train stations which many believe helped to bring the study of Spanish civil engineering into the limelight. For example, in 1983, he began work on the first of his important works, the Stadelhofen Railway Station in Zurich. Santiago also designed the railway station for Lyon airport in France.
In 1991, Santiago Calatrava designed Montjuic Communications Tower in Barcelona which stands in the centre of the 1992 Barcelona Olympics site. The tower is extremely tall and is in Calatrava's trademark white colour. The tower also works as a sundial due to its position. Along with the Montjuic Communications Tower, Calatrava received more commissions thanks to his design of the Allen Lambert Galleria in Toronto, Canada.
In 2003, Calatrava finished construction on the 'Auditorio de Tenerife' (Auditorium of Tenerife) in the city of Santa Cruz de Tenerife. Many journalists from world famous papers such as the New York Times and the Financial Times were present at the buildings opening ceremony. Thanks to this, Calatrava's presence on the international stage increased rapidly.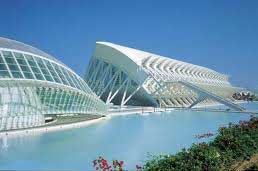 However the foreign press have not always been kind to Santiago Calatrava. The New York Times said in 2009 that his works tend to be too extravagant for the mundane purposes they serve, with particular reference to his designs of railway stations.
Nevertheless, Calatrava continues to design fantastically over-the-top buildings. Some of Santiago's latest work includes designing the train station that will be a part of the new site being built at Ground Zero, the former World Trade Centre site in New York after its destruction in the 9/11 terror attacks. Calatrava has also designed many skyscrapers for cities in America. Unfortunately, due to the fall in demand in the housing market in the USA, many have had to be cancelled.
Despite this, Santiago Calatrava has been extremely successful. He is currently involved in the construction of more bridges in North America. The Peace Bridge which, when complete, will span over the Bow River in Calgary, Canada; represents a development in Calatrava's style. Unlike his usual designs, this bridge will be both red and white, and not just his favourite colour, white. It will also be tubular in shape and will carry over 5000 pedestrians and cyclists everyday.
The best examples of his work include the Montjuic Communications Tower in Barcelona, the New Terminal at Bilbao Airport in Bilbao, and the Caja Madrid Obelisk in Madrid.