Rationalism: Josep Lluís Sert (1902-1983)
Josep Lluís Sert was a Catalan Spanish architect and city planner. He and his studios completed many well-known projects both in Spain and abroad.
Josep Lluís Sert (1902-1983)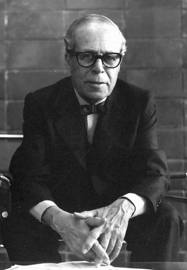 Josep Lluís Sert was born in Barcelona and quickly showed an interest in Spanish architecture and art. From a young age, Sert was interested in the works of the famous Catalan Spanish architect Gaudí. Yet he also enjoyed the artwork of his uncle, Josep Maria Sert, who was a Spanish painter. Sert studied at the Barcelona School of Architecture, or the 'Escola Superior d'Arquitectura de Barcelona'. After completing his studies, Josep Lluís Sert set up his own studio in 1929.
From 1929, Sert worked in Paris, for no pay, for the famous French architect, Le Corbusier, who is famous for being a pioneer in modern architecture. Josep Lluís Sert returned to Barcelona a year later, in 1930, and continued to work in his studio there until 1937.
During the 1930s, Sert co-founded a group of like-minded Spanish architects and engineers which was called GATCPAC. GATCPAC stands for 'Grup d'Artistes i Tècnics Catalans per al Progrés de l'Arquitectura Contemporània' or, The Group of Catalan Artists and Technicians for the Progress of Contemporary Architecture.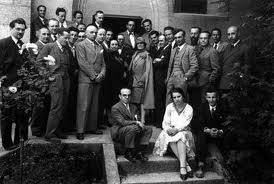 This group underwent many evolutions but eventually emerged as CIAM, the 'Congrès International d'Architecture Moderne' (International Congress of Modern Architecture). From 1947 to 1956, Josep Lluís Sert was the president of this organisation.
Meanwhile, Sert was also producing several buildings which were fantastic examples of modern architecture. These included a weekend house in Garraf, Catalonia (1935) and the Central Anti-tuberculosis Dispensary in Barcelona (1935). Sert also designed the Master Plan for the City of Barcelona (1933-35), an example of his contribution to Spanish urban planning.
Josep Lluís Sert decided to live in Paris from 1937 to 1939. Here Sert designed the pavilion for the Spanish Republic for the Paris Exposition of 1937. Ironically, the Spanish pavilion was to be situated next to the pavilion of Nazi Germany. At this time, the Spanish Civil War was raging and the Nazis had just bombed the Spanish town of Guernica.
Sert called upon his Spanish artist friends like Picasso, Calder and Miró for the artistic inspiration for the Pavilion. Picasso's most famous painting, 'Guernica', became the centrepiece in Sert's design for the pavilion.
In 1939, Josep Lluís Sert moved to New York City in the USA in exile from Franco's Spain, where he produced many urban plans for cities in Latin America. Josep Lluís Sert also had a career in teaching in the USA, beginning with a visiting professorship at Yale University from 1952 to 1953. Following this, Sert was made the Dean of the Harvard Graduate School of Design from 1953 until 1956.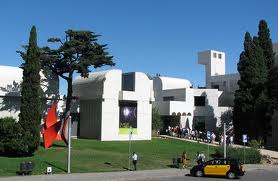 At Harvard University, Sert designed the Urban Design degree program, which was the first of its kind in the world. The Urban Design degree combined elements of planning, architecture, urban design and landscaping in order to give a fully rounded grounding for budding architects and urban planners. During this time, Josep Lluís Sert also served on the Advisory Board for the Graham Foundation in Chicago. He also opened another studio in Cambridge, Massachusetts in 1955.
It was at this studio that Sert became partners with Huson Jackson and Ronald Gourley. Together they designed some of their most celebrated buildings such as a complex, which included the Law School, a new Students' Union and a library, for Boston University (1960-65), several buildings for Harvard University, and the Fundació Joan Miró (The Joan Miró Foundation) in Barcelona (1975). In fact, during his career, Sert designed many houses and studios for his various friends in the art world including Calder, Miró and Chagall.