Baroque: Pedro de Mena
Pedro de Mena was a Spanish sculptor who is considered to be the most famous representative of the Granada strand of the Baroque school of sculpture in Spain. He dedicated his life's work to producing sculptures depicting religious imagery, just as his father had done before him.
Pedro de Mena (1628-1688)
Pedro de Mena was born and baptised in Granada. He began studying art and sculpture under his father, Alonso de Mena, together with some other apprentices of the same age. Tragically, Pedro de Mena's father died in 1646 which meant that Pedro had to take over the workshop himself at the age of eighteen. From 1652, Pedro de Mena would also share this workshop with another famous Spanish sculptor and artist, Alonso Cano. As a result, the pair worked together and collaborated on many projects during their lives.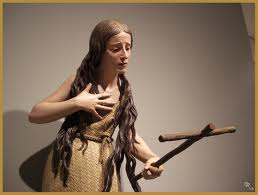 Mena stayed in Granada until he was called by the Bishop of Málaga, Diego Martínez de Zarzosa, to complete the choir stands in the 'Catedral de la Encarnación de Málaga' (Cathedral of the Incarnation of Málaga). Having completed this work, Pedro de Mena then accepted a commission in Madrid. Following this, he set up his workshop in the Spanish capital which is where he would receive various commissions up until his death in 1688.
In 1647, Pedro de Mena married his wife, Catalina de Vitoria y Urquízar, who was only thirteen years old at the time. Later they had six children together before they moved to Málaga, of which only half survived. After arriving in Málaga, the couple had eight more children of which only two managed to survive into adulthood.
Pedro de Mena's work became famous across the Spanish peninsular. He began working with his son, Alonso, in order to complete some of the many commissions he received, which can be found in Jesuit temples in places such as Madrid, Marchena, Seville, and even in the cities of Mexico and Lima.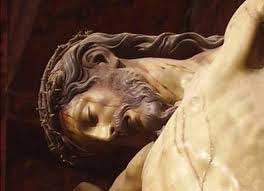 Pedro de Mena was an extremely religious Spanish sculptor. He fought hard to be made a member of the Inquisition. He eventually became a member in 1678, which had lots of perks for him and his family. Firstly of all, it meant that Pedro de Mena had been publicly recognised to be of pure blood. Most importantly however, it guaranteed Pedro de Mena and his family the freedom of not having to pay taxes.
In 1679, Pedro de Mena fell very ill with the plague; however, he was fortunate to survive, albeit with a few prolonged side effects. After this, Pedro de Mena decided to let his disciple, Miguel Félix de Zayas, run his workshop. Pedro de Mena's illness meant that for the rest of his life he was limited to only helping out in the workshop by producing some drawings and sketches. He died in 1688 and was buried, as he had requested, in the Císter Convent in Málaga.
However, his remains were not to remain there as they were later moved in the 19th Century to the Church of Santo Cristo de la Salud. In 1996 though, Pedro de Mena's remains were moved back to their original resting place at the Císter Convent, close to his home where he lived and worked.
Pedro de Mena's style of sculpture evolved a lot over the course of his life. At the beginning of his artistic career, Pedro de Mena's sculptures tended to follow the style of his father and master very closely. However, after working with Alonso Cano in the same workshop for so long, Pedro de Mena also picked up some of Cano's style as well. This is particularly evident in the way that Pedro de Mena began sculpting women with longer necks and smaller mouths, just like Cano did.
After he settled in Málaga however, Pedro de Mena began incorporating more natural and realistic elements into his work. It was here that he also developed his skills in wood carving and polychroming.