Neoclassicism: Francisco Salzillo
Francisco Salzillo was a Spanish sculptor who spent most of his life in Murcia, Spain. Salzillo is considered to be one of the most imaginative representative artists of the 18th Century in Spain, and also one of the best sculptors of the Baroque discipline.
Francisco Salzillo (1707-1783)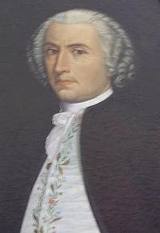 Francisco Salzillo was born in Murcia as the second of seven brothers. His father, Nicolás Salzillo, was actually an Italian sculptor but he had moved to Spain some years earlier. Tragically his father died in 1727, when Salzillo was only twenty years old. As a result, Francisco inherited his father's workshop which he took over as manager. However, Francisco maintained that it should be a family business and so his brothers José Antonio Salzillo and Patricio Salzillo worked alongside him.
Salzillo spent nearly his entire life in Murcia. It was where he was born, schooled, where he met his wife, Juana Vallejo y Taibilla, and had his two children. It is easy to see how and why he built up a name for himself there.
In fact, there is only one documented trip outside of Murcia which was undertaken by Salzillo, which was to Cartagena in order to draw the images of the Cuatros Santos in 1755. Even though he received an invite from the Count of Floridablanca to travel to Madrid, where he could probably have been introduced to the Royal Court and with some luck, could have become a Royal Court artist, Francisco Salzillo refused to go.
However, despite living and working only in Murica, Salzillo actually received many commissions in his hometown of Murcia as well as the surrounding provinces of Alicante, Almería and Albacete for churches and convents. In 1755, Francisco Salzillo was named the 'Escultor Oficial del Concejo de Murcia e inspector de pintura y escultura' (The Official Sculptor of the Mucia Council and Inspector of Art and Sculpture).
In 1763, Salzillo's wife died which led to Salzillo spending a lot more time with local intellectuals and artists. Together they created the 'Real Sociedad Económica de Amigos del País de Murcia' (The Royal Economic Society of the Friends of the Country of Murcia), and later the 'Escuela Patriótica de Dibujo' (The Patriotic School of Drawing), of which Francisco Salzillo became the first director.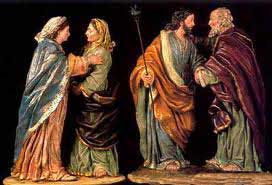 Salzillo's style changed over his career from Rococo to Neoclassicalism. However, all of his work was religiously themed and had a heavy Italian Baroque influence which is most likely to have come from his father, the Italian sculptor. His Neoclassical style began to emerge in 1776, when he produced 'Pretorio en Casa de Pilatos' (Pretoria in the House of Pilatos) among other works.
The most famous work by Francisco Salzillo is 'El Belén' (The Nativity Scene) which was completed in 1776. 'El Belén' details the entire story of the birth of Christ. It is composed of 556 figurines, ranging from 25 to 30 cm in height, which are made from a mixture of clay, wood and card. 'El Belén' was so famous that it has travelled around many countries, appearing in exhibitions such as the 1998 exhibition at the Royal Palace in Madrid and the 1999 exhibition in Vatican City.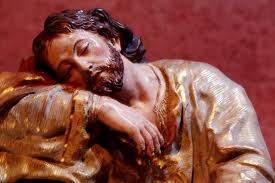 Francisco Salzillo's material of choice for his sculptures was polychromed wood. Unlike his counterparts at the time, Salzillo preferred to create sculptures that were more natural and of a supreme beauty, rather than creating over dramatic scenes.
Salzillo set up his own school, the 'Escuela Murciana de Escultura' (Murcian School of Architecture), which still exists today. Its students have continued to replicate Salzillo's style over the centuries in order to preserve it in today's culture.
If you want to study this sculptor's work today, the best place to go is the Salzillo Museum, in Murcia. Or you could visit one of the many churches where his works are on display.